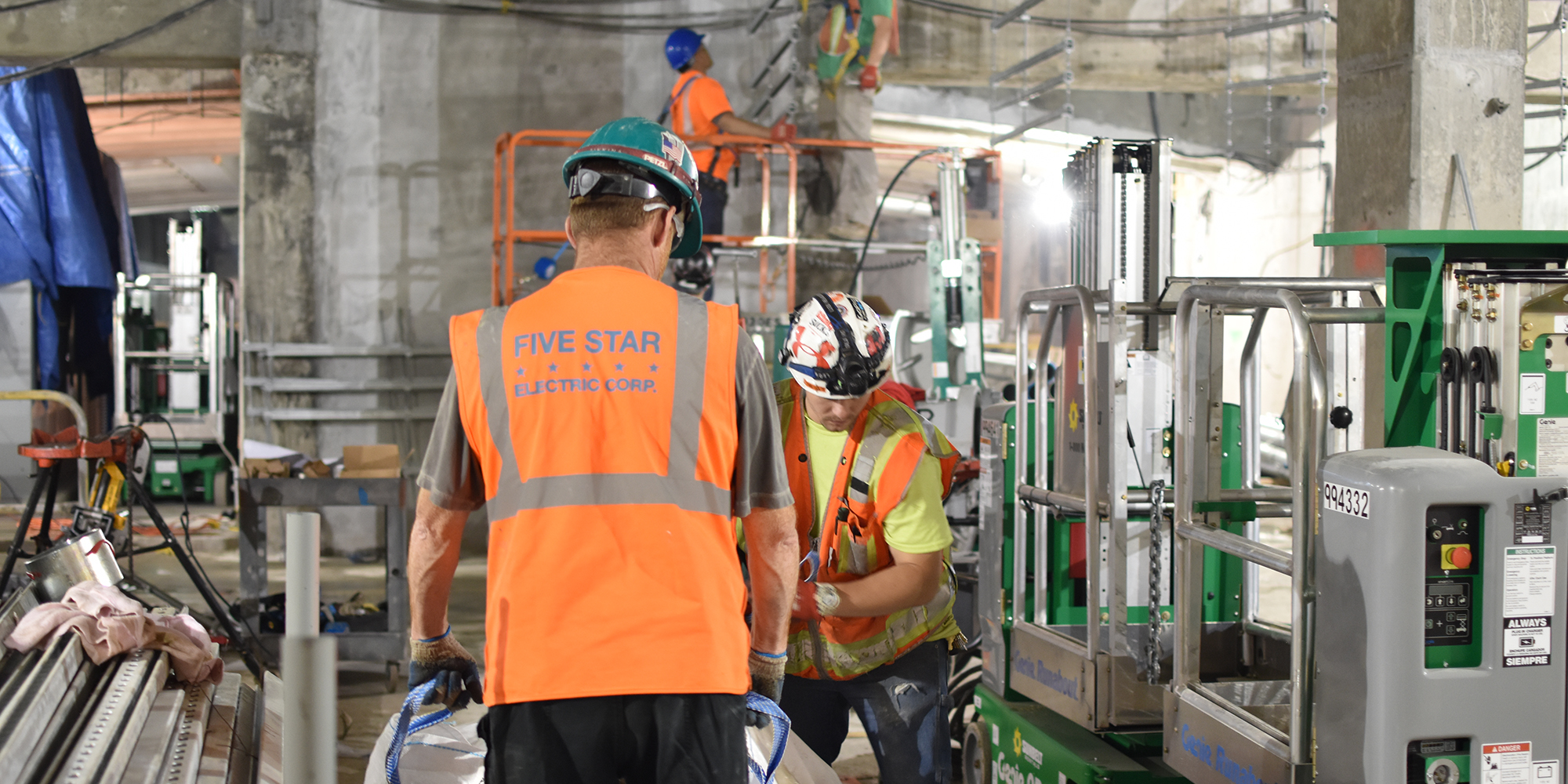 Careers
As one of the largest electrical contractors in the New York metropolitan area, our company's strength lies in the commitment of our people, many of whom have been with the company for decades.
From inception to completion, expectations are exceeded. On our construction sites or in the office, our team's talent, dedication, boldness and work ethic are the cornerstone of our history and our future. These driven individuals lie at the heart of our foundation.
At Five Star Electric, we've built a culture of achievement, teamwork and commitment. Our focus is on creating an environment where one can pursue their passion and excel to their fullest potential. We genuinely value our employees and are pleased to provide them with a full range of benefits and a wide range of opportunities for personal and professional development.
We encourage all that are interested to apply for employment. As part of Tutor Perini Corporation, open positions at Five Star Electric can be found on the Tutor Perini employment portal.
Have a question about employment at Five Star? Send us an email at recruiting@fivestarelectric.net.