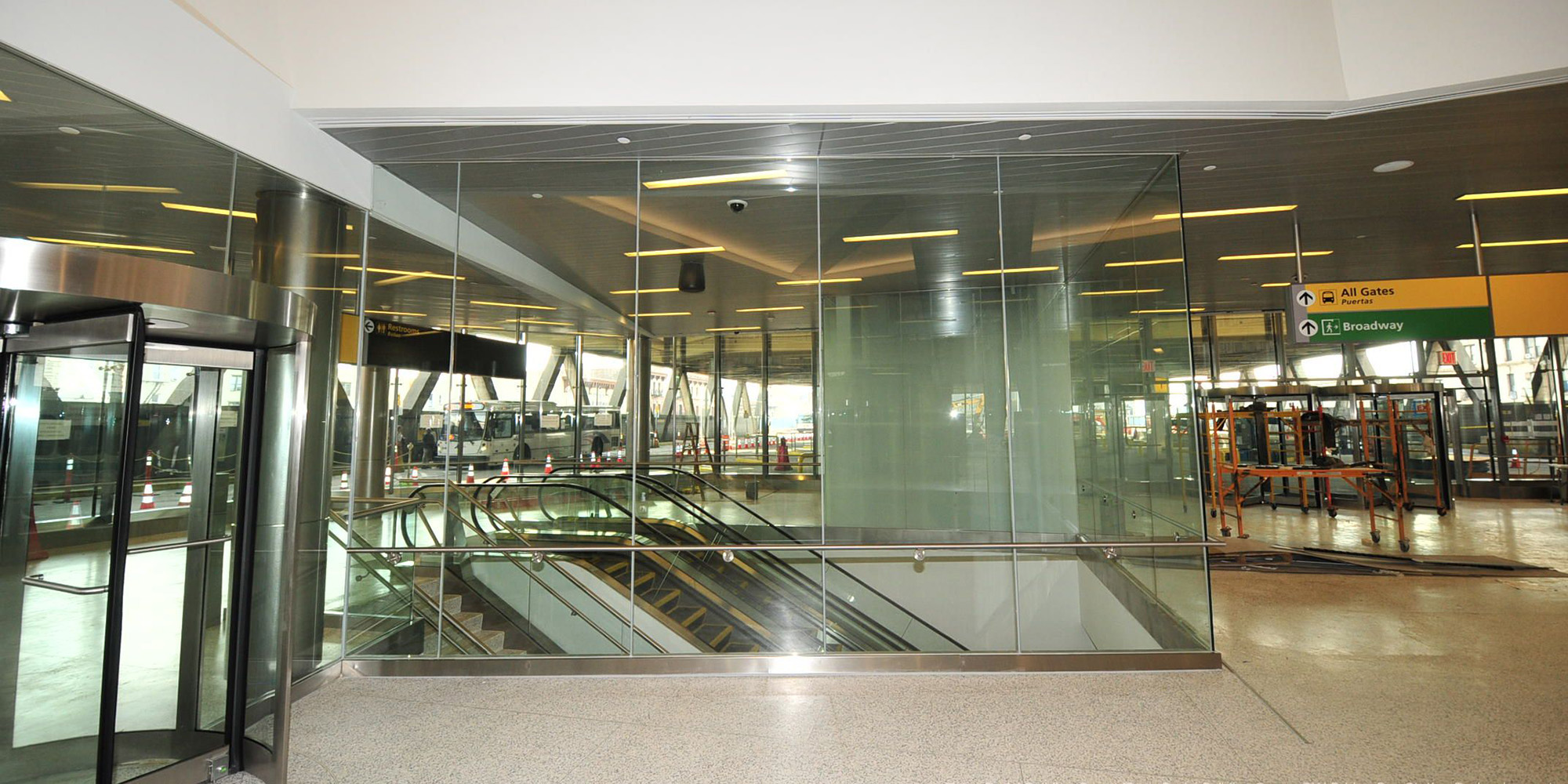 George Washington Bridge Bus Station
Project Details
ROLE
Electrical Contractor
CONTRACT AMOUNT
$30 Million
OWNER
PANYNJ & George Washington Bridge Bus Station Development Venture
LOCATION
New York, NY
ARCHITECT
STV Inc.
SIZE
30,000 Square Feet New
98,000 Square Feet Reno
COMPLETION
2017
Project Description
The George Washington Bridge Bus Station project consisted of the redevelopment of the existing bus facility into a combined bus station and multi-tenant retail facility. The scope of the work included the removal and replacement of the powerhouse and service including the new Con Edison vaults and entrance feeders. New interfacing equipment was positioned between the NY Utility and the NJ Utility for redundancy in case of local power failure as well as a backup generator. A shopping center was also constructed within the area.
Five Star Electric furnished and installed electrical infrastructure to include general power, emergency power, wiring, lighting, security, fire alarm, new toll booths, CCTV cameras, access control, and telephone and radio systems.